Magnolia Manor of Inman is a 176-bed skilled nursing facility located 14 miles from the town of Spartanburg, SC offering independent physician and nurse practitioner coverage 24 hours a day, physical, occupational and speech therapy, professional dietician, and social services to assists with discharge planning.
Contact Admissions
Phone: 864-472-9055
Fax: 864-472-2619
Email: mminman@fundltc.com
Magnolia Manor Inman
63 Blackstock Rd.
Inman, SC 29349
Payment Options
Magnolia Manor Inman is committed to ensuring you receive all of your healthcare benefits and we explore every financial option.*  We are currently accepting patients with the following payment sources: Medicare, Medicaid, Personal Insurance and Managed Care Plans, Private Funding.
*Please note that pre-authorizations are not a guarantee of payment and only your insurance carrier is able to make such determinations.
Visitation
Based on the daily activities and needs for our residents, recommended visiting hours are 9:00 a.m. until 6:30 p.m. Other times may be accommodated and should be arranged in advance. We ask that visitors consider other patients when planning their visits, so to avoid disturbances.
Residents can be admitted 24hrs a day / 7 days a week. Please come tour Magnolia Manor Inman in person and see the difference our staff strives to make daily.
Magnolia Manor Inman is proud of its history in the community
Our staff receives training on the most current treatments and techniques to provide care and achieve positive outcomes.
The need for long-term care, skilled nursing, or rehabilitation may not occur under ideal circumstances. A fall, stroke, or brief illness can deprive us of our customary feeling of independence and security. Fortunately, there is help available through rehabilitation therapy at Magnolia Manor Inman.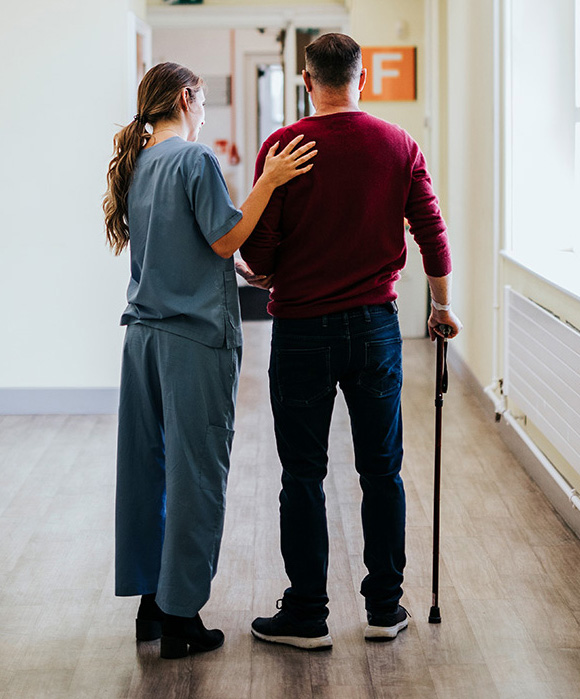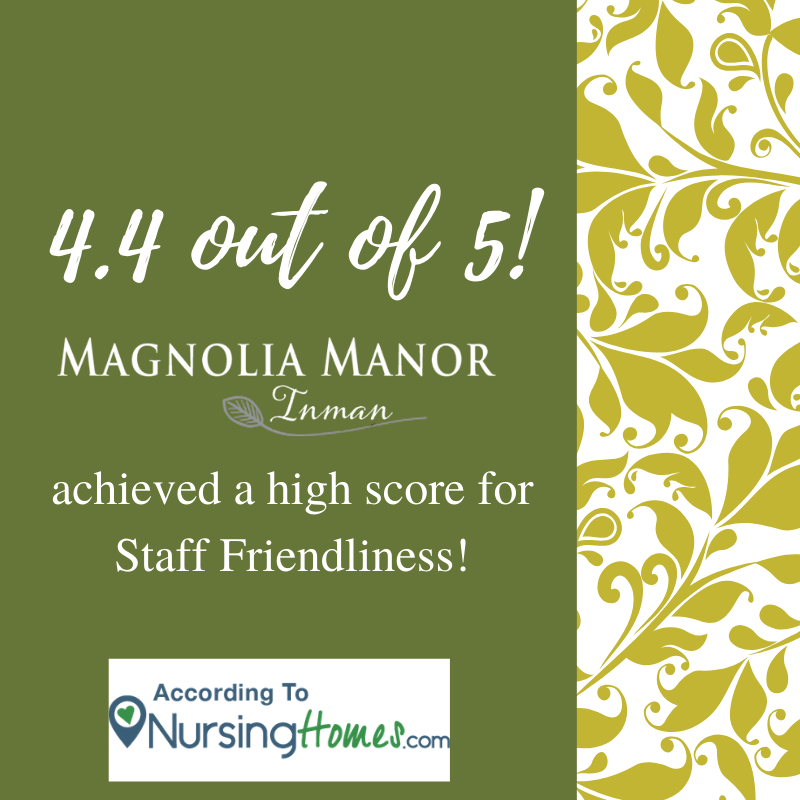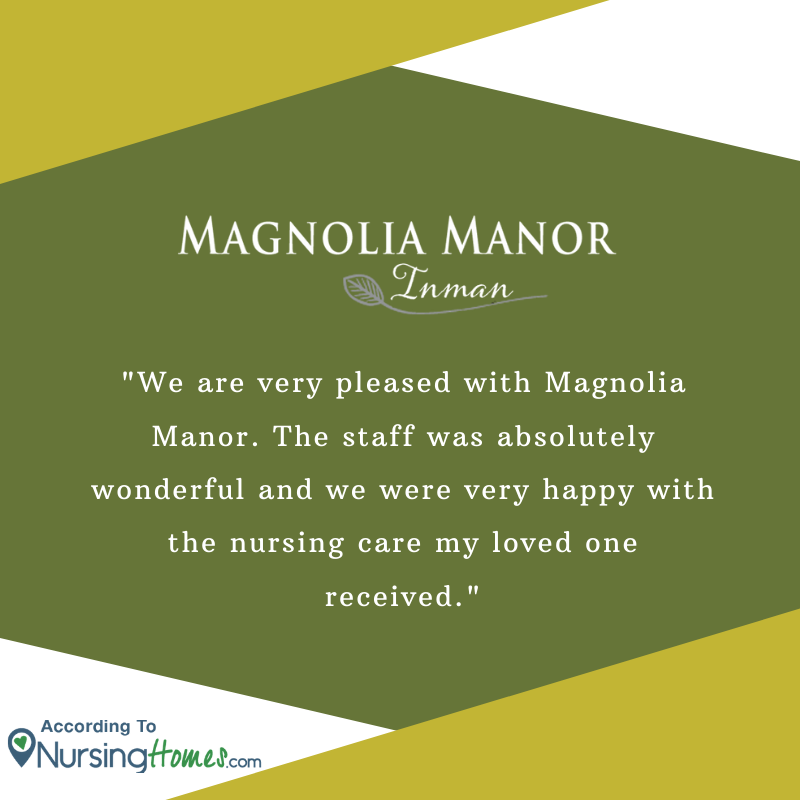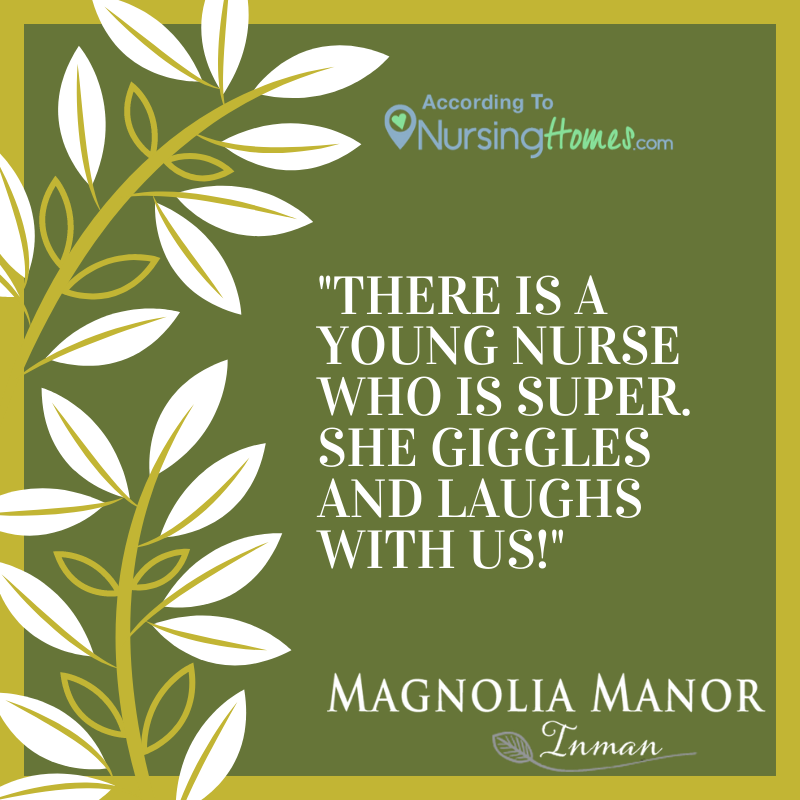 Start Your Journey Today
Our professional staff, and the independent physicians and consultants at Magnolia Manor Inman are all committed to working with our members and families as partners to meet their individual health care, rehabilitation, and coordination needs. As care givers, we want to know our members as individuals, taking care of their health needs, but also considering the person as a whole.